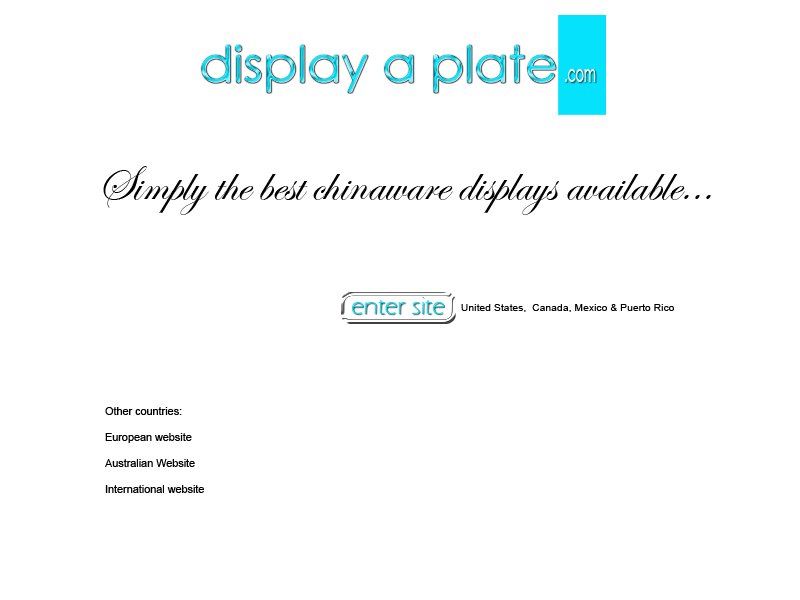 Quick links: Plate & platter hangers Plate stands Contact us About us
Display a plate manufacture the best plate stands and hangers available. Every product is a superior design and we only use the very best materials.
Display a plate manufacture stands to hold plates from 2" to a massive 30" Plate and platter hangers 6" to over 24" - all designed to be super stable
and strong, without damaging even the finest china... Simply the best chinaware displays available.